Leigh-Ann Zaharevich, M.S.
Founding Principle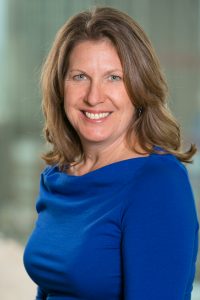 With over 20 years of experience, Leigh-Ann has served several industries like manufacturing, financial services and business services.  She has worked with companies with two to 5,000 employees. As an external resource, Leigh-Ann has helped executive teams articulate their vision, mission and values statements. Clients value her strength in establishing 'people systems' that align employees with the company's mission, vision and values, as well as the overall business goals.
Leigh-Ann is passionate about creating training departments for growing companies with a focus on learning and development, career progression, teambuilding, performance management and new hire onboarding. She was part of the team that was awarded ATD's annual BEST award for the leadership program they developed and delivered. Leigh-Ann is an expert facilitator, and has delivered training in India. She has contributed to e-learning courses via design, video recordings and voiceover. Additionally, Leigh-Ann works with teams to expose what may be hindering team results, and plan meaningful action.
In her work, she utilizes DiSC®, Insights® as well as 360, engagement and team surveys. She is trained to facilitate the Corporate Athlete program. Leigh-Ann has spoken at international and local HR and training conferences.  While hosting a business radio show for KRCN, Leigh-Ann interviewed local professionals for education and inspiration. She enjoys writing articles for eZine.
Leigh-Ann earned an MS in Management of Technology from Rensselaer Polytechnic University and a BS in International Business from Central CT State University. She has been personally trained by Michael Gerber, author of The E-Myth, in business systems. Additionally, Leigh-Ann holds a black belt in American Kenpo.
Business values ~ Efficiency, Authenticity and Possibility